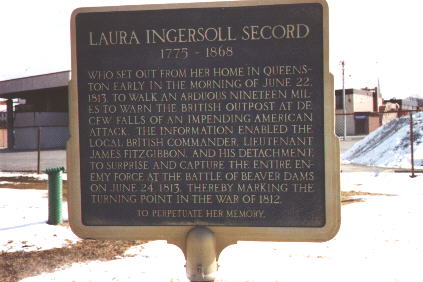 Plaque to Laura Secord
The plaque reads ...
Laura Ingersoll Secord
1775-1868
who set out from her home in Queenston early in the morning of June 22 1813 to walk an arduous nineteen miles to warn the british outpost at Decew Falls of an impending American attack. the information enabled the local british commander Lieutenant James FitzGibbon and his detachment to surprise and capture the entire enemy force at the Battle of Beaver Dams on June 24th 1813. Thereby marking the turning point in the war of 1812.