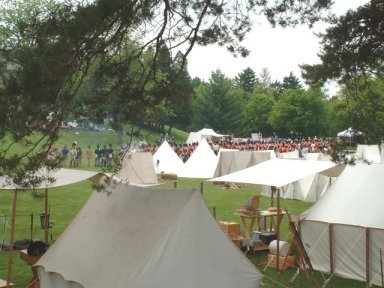 Stoney Creek Re-enactment 2001
Battlefield Park in Stoney Creek was once again the scene for the re-enactment of the Battle of Stoney Creek on June 2nd and 3rd. Members of the American and British re-enactor groups took part in the Memorial Service on Sunday. Visitors were treated to sheep shearing, old fashon games, horse drawn wagon rides, a Blacksmith and musical sounds of the time. Chief Tecumseh was on hand again this year and gave two performances on Saturday and one on Sunday.
There were two battle re-enactments on Saturday, one in the afternoon and one in the evening. The evening battle was followed by a fireworks display. And there was one battle re-enactment on Sunday.
Below are some photos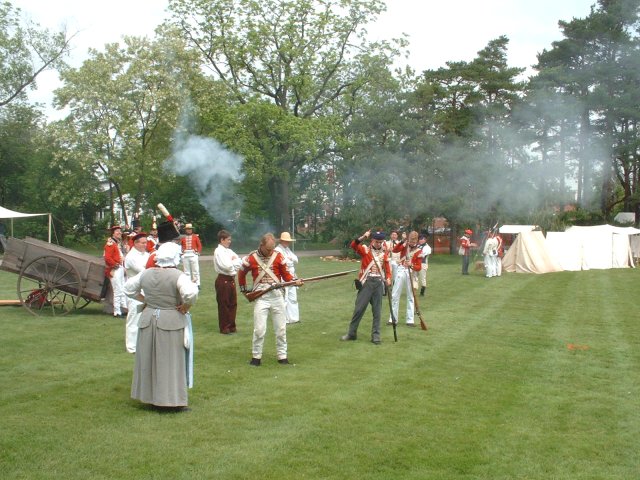 **PLEASE NOTE** On June 3rd while entered in a Rapid Fire contest much like the one pictured above, a soldier's ramrod broke off in his musket. When the musket was discharged the piece of ramrod shot out of the musket, traveled about 30 yards and embeded 8 inches into the ground. If you should ever go to one of these events, and I hope you do, please heed the warnings of the men and women re-enactors when they ask you to stand back behind a certain point. They are only telling you for your own safety.